17 Most Beautiful and Best Beaches in Indonesia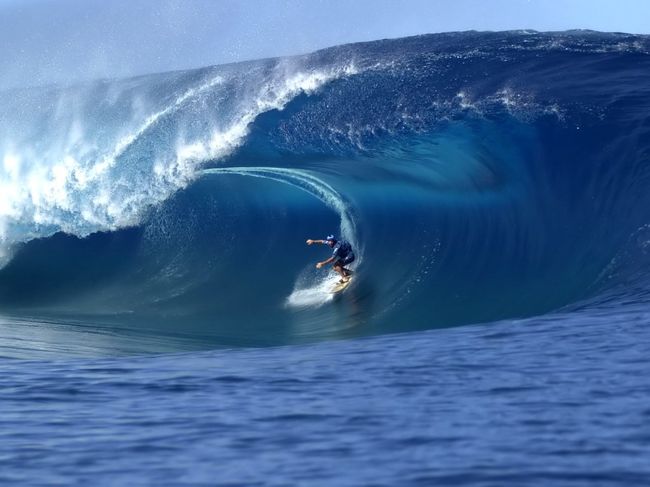 Indonesia is an archipelago which consisting of five main islands and thousands of small islands and is surrounded by many oceans. No wonder then that Indonesia has a lot of attractions on the beach. Starting from mediocre beaches to the most beautiful beaches in the world are here.
If you want a holiday on a beach with white sand, clear sea water, and surely a very exotic landscape, these are some of the best and most beautiful beaches in Indonesia that you can go visit.
Nusa Dua beach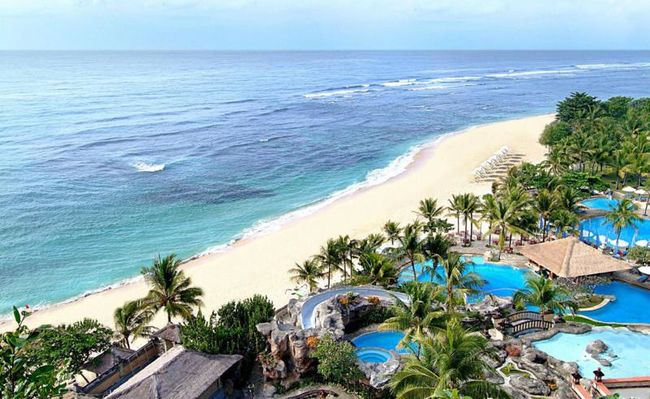 Nusa Dua Beach is located 40 kilometers in the south of Denpasar. With its white sand that are pure and beautifully arranged, it makes the tourists stay longer to enjoy the scenery. This beach has been rewarded as one of the best beaches in the world by TripAdvisor community, where the valuation is taken from the rating of quality and quantity which were provided by the tourists who have come to Nusa Dua Beach.
Kuta Beach is the main destination for tourists that come to Bali. This beach has already been well-known since 1970s. Kuta Beach is the heart of Bali, which is never devoid of tourists. There are white sand and big and long waves that will get surfers adrenaline pumping. Kuta Beach is also the best place for surf lovers in Bali. You can also enjoy the beautiful sunset.
Well, Bali is an island with a lot of beautiful beaches. With its white and soft sand, calming sound of the waves, shady hills and steep reefs making this unique beach. The beauty of Padang-Padang Beach is not in doubt anymore as this beach has been used as a shooting location for Hollywood movie titled Eat, Pray, Love, starring with Julia Roberts. Moreover, group Michael Learns to Rock is also used this beach as one of the shooting locations of their video clip.
Senggigi Beach is located in Lombok, West Nusa Tenggara. It is located on the west coast of Lombok Island. Behind the beauty of the sea with its white sand and clear blue sea water, this beach also has a very beautiful underwater scenery, allowing tourists to do snorkeling. On Senggigi Beach, there is a towering coral reef in the middle of an ocean, so the big waves broke before reaching the shore.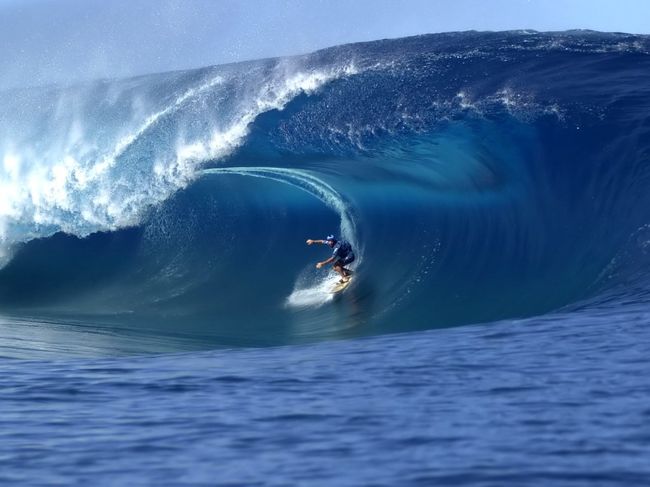 You can also enjoy the sunsets while relaxing on the beach and also turtles landing sites on the east side of the island. To go to this beach, you can come from Bali or Banyuwangi with a sea transportation, or you can also take a road trip. But, you have to pass Alas Purwo National Park that is steep and dangerous. So make sure your vehicles are prepared.
Pangandaran Beach, dubbed as the most beautiful beach in Java Island. It is located in Pananjung Village, 92 kilometers from Ciamis city. The special thing about Pangandaran Beach is that you can enjoy the sunrise and sunset at the same place. There is also a marine park, so you can see the fishes and beautiful underwater life. You can also take a stroll or sunbathing on its white sand.
This beach is located near Liat River, Bangka. It takes around 45 minutes to reach this beach by a vehicle from Pangkal Balam Harbour or Depati Amir Airport. Just like other beautiful beaches, it has white sand as well, but what sets it apart is the green Tosca seawater, which makes it an incredible sight. Beautiful rock stones also complement the beauty of this beach. You can go swimming at this beach and if you are tired you can take a rest on those rock stones.
In Yogyakarta, there is a really famous beach called Parangtritis Beach, which is located 27 kilometers to the south of Yogyakarta city. In the evening, before the sun sets is the best time to enjoy the scenery of this beach, because the view of the sunset is the most favorite thing to be anticipated by tourists. Before you enjoy the sunset, you can go climbing Gembirawati Cliff which is located behind the beach. There, you can see the view of all Parangtritis Beach, south sea to the horizon. On the east side, you can see a hidden ancient temple, Gembirawati Temple.
Sanur is located on the east side of Denpasar. Sanur Beach is one of the favorite beaches for tourists who came to Bali. You will be pampered by the beautiful sunrise view there. Every morning at 5.30 am you can see many tourists that are waiting for the sunrise.
Sanur Beach is known as a sunrise beach. In addition to that, Sanur Beach has white sand and its sea watertends to be shallow. Along the coast, you can see some traditional boats with attractive colors.
The attractiveness of this beach is its clean and bluish sea water that makes you want to stay longer. You can play with sand, strolling around the coast or just sitting back.
Dreamland Beach is located in Pecatu Village, District of South Kuta, Badung Regency. To reach this beach, you have to travel for about 45 minutes from Ngurah Rai Airport.
In the eastern coast, there is a hill named Mandalika Hill. Based on the story of the ancestors of local people, the name of the hill was taken from the name of a princess who jumped from the hill into the sea to avoid a prince who chased her to marry her. From the top of the Mandalika Hill, tourists can enjoy the beautiful Kuta Beach Lombok with its white sand and clean water. Kuta Beach Lombok is located in Kuta Village, Central Lombok and is about 56 kilometers from Mataram city.
Balangan Beach is surrounded by cliffs which were eroded by high tides. It is still natural because it is not well-known yet like other beaches in Bali. This beach is one of the great places for surfers as the sea waves are really high and the air is really clean. From the top of Balangan Beach cliff, you can see the beauty of Dreamland Beach. Even at low tide, visitors can go to the Dreamland Beach via the coast from the Balangan Beach.
Tanjung Aan Beach is located in the south of Lombok Island, not too far from Kuta Beach Lombok. It is still natural and quiet. Tanjung Aan Beach is suitable for you who love snorkeling and swimming because the waves are fairly calm with a relatively shallow depth. Besides of that, you can walk along the beach while enjoying the beautiful hills. You will take about one and a half hours from Mataram by cars or motorcycles.
Pantai Pasir Putih or Virgin Beach can be traveled for 20 minutes by driving to the north of Candidasa in East Bali. This beach is a beach with the best white sand in Bali. Local tourists are more familiar with Pasir Putih Karangasem as its name. On the sides of the beach, you can enjoy the beautiful sea in front of you and the forest behind you. You can also go up to the hill on the right of the coast and you will see amazing sights there. You can see a beach with black sand (Bugbug) on the south, Nusa Penida Island, and several small islands around the beach.
This is one of the beauties that can be found in Komodo National Park, East Nusa Tenggara. Pink Beach or Red Beach is one of the seven beaches with pink sand around the world. Behind its beautiful uniqueness, the underwater life of Pink Beach is also beautiful with various species of fishes and corals. Pink Beach is also crowned as one of the seven natural wonders nomination in the world.
Tanjung Papuma (loket karcis)
From Jember city, you need about 45 minutes to go to Tanjung Papuma Beach. This beach is called "Tanjung" or headland because of its seashore that jutting into the sea. Before you enter the beach, you will pass the scenery of tropical forest that is a Malikan forest. After you pass the forest, you will be welcomed with clean white sand and some fishermen boats. There are many large rocks and the scenery that will please your eyes.
Klayar Beach is located in Donorojo, approximately 35 kilometers to the west of Pacitan city and can be reached in 60 minutes. There are not many visitors to this beach because there are many difficulties that you have to go through in order to get there. Although the road to Klayar Beach is quite challenging, but after you arrive you will see the beautiful white sand, crystal clear waves and coral hills on the right and left sides.